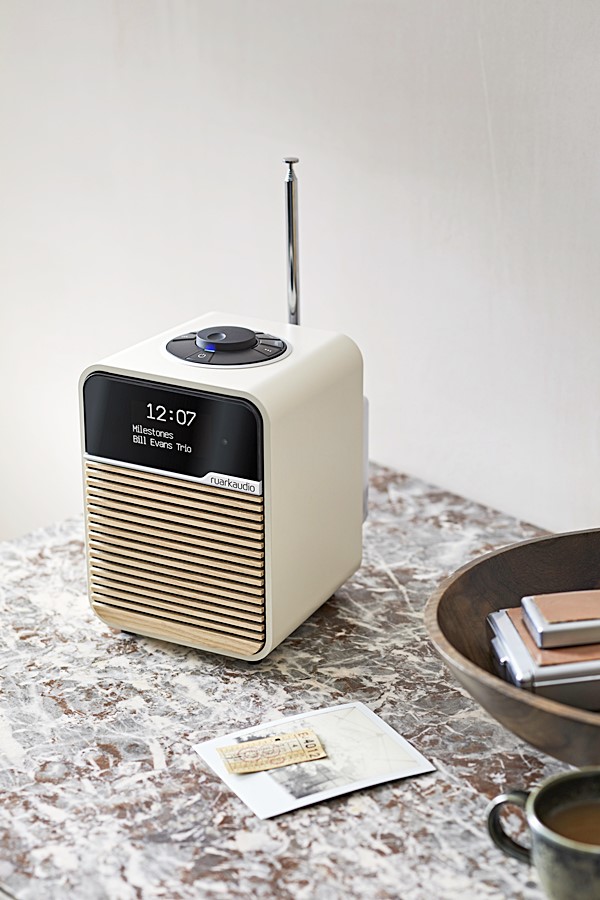 Slide One


Music is one of the most important elements in some of our lives, and the new R2 speaker just makes it easier for music lovers to enjoy their favourite tunes almost anywhere.
With its sleek design, built-in radio, and streaming capabilities, this speaker is a must-have for anyone who loves music.
A SLIM, GRACEFUL PROFILE
Our new R2 has been enhanced from its predecessors while still retaining the key features that made it a popular music system. The most obvious change is its slimmer footprint, and this has allowed the R2 to be placed almost anywhere in the home, perfect for a windowsill or bookcase.
The precise lines and soft contours enclosure combined with the slatted wood grille creates a timeless retro-modern feel to the system. Along with its bonded glass display and our trademark, RotoDial controller sited atop, R2 is undoubtedly a Ruark design and the quality remains clear.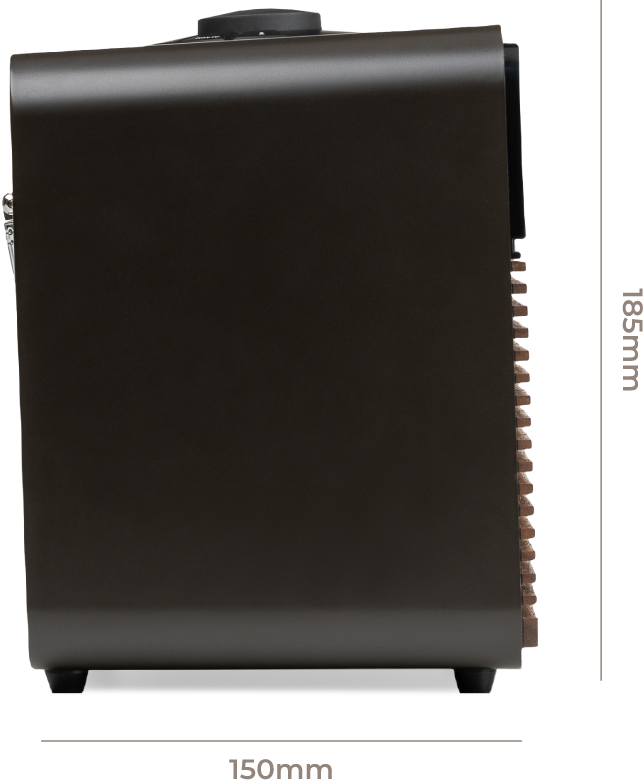 LIMITLESS CONNECTIVITY
The R2 music system is equipped with DAB/DAB+, FM, and internet tuners with pre-sets, and directly supports major streaming services including Spotify, Amazon Music, and Deezer. It also has a quality Bluetooth receiver for every other streaming service available and it seamlessly integrates with the volume function on phones and tablets, so the volume can be easily raised or reduced as desired.
The Smart Music System also features a USB-C charge and playback port, switchable auxiliary line input, and headphone output.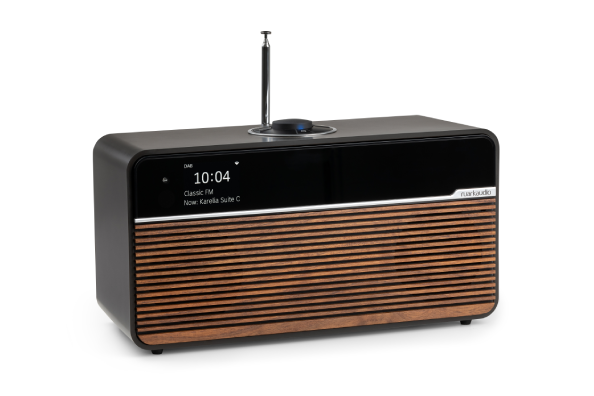 COMBINING OUR EVERYDAY
NEEDS INTO ONE
Our newly designed color LCD display that shows the time, alarm, and other program information also has a feature that automatically adjusts the display to match the ambient light level. Similarly to all Ruark products, the R2 has been designed with care to deliver clear, effortless sound.
The linear amplifier, combined with the NaturalSound+ drivers and adaptive equalisation, allow the music system to deliver the perfect sound balance for all types of music and spoken-word content. This makes the R2 an essential way to relax and unwind in today's fast-paced world.
SPECIFICATIONS
High-fidelity class A-B amplifier system
Ruark neodymium NaturalSound+ drivers
Bluetooth 5 receiver
Class-leading sound with enhanced stereo sound
Contoured polymer enclosure with acoustic treatment
Comprehensive Wi-Fi streaming with Spotify Connect and support for Deezer and Amazon Music
SmartRadio tuner with internet radio/DAB/DAB+/FM
USB-C playback/charge port
Analogue input/headphone output
Intuitive Rotodial control system
Easy-to-use comprehensive dual alarms and sleep function
Full colour auto-dimming LCD display
Hand-crafted slatted wood grille

Finishes: Light Cream and Espresso lacquers

Dimensions: H185 x W340 x D150mm (incl. controls and antenna)
Weight: 2.9 Kg