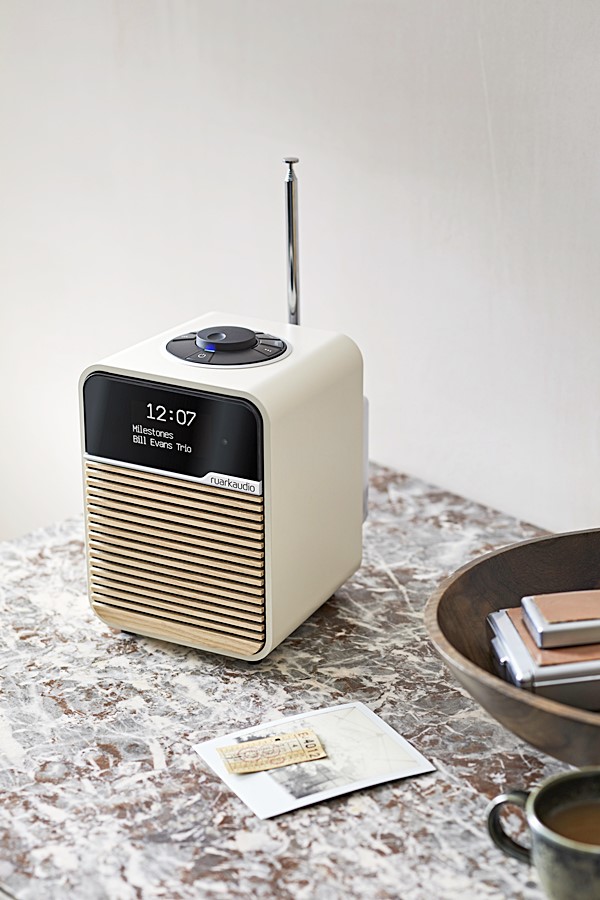 Slide One

Radio never looked or sounded so good

Beautifully simple, R1 is ideal for the kitchen, perfect in the office and simply delightful to wake up to in the bedroom and with a quality Bluetooth receiver built in you can wirelessly stream music to R1 from your phone or computer. Most importantly, if you love listening to the radio then we are confident that you'll find R1 a revelation.
The New R1
14 years in the making
It was 14 years ago that we first launched our now iconic R1 radio! This autumn we are pleased to announce the launch of our fourth-generation model, the R1 Mk4. We believe everyone deserves good design in their lives and, like the original, the look of the new R1 Mk4 is simple yet stunning. We believe it is even more in-tune with what discerning customers are seeking today.
RADIO NEVER SOUNDED OR LOOKED THIS GOOD
We believe the R1 Mk4 sets new standards for sound and features! With acoustic treatment the enclosure is strong and acoustically inert, providing an ideal housing for our electronics and NS+ driver.
A linear amplifier along with our NS+ driver and adaptive equalisation produce an eminently listenable sound at all volume levels.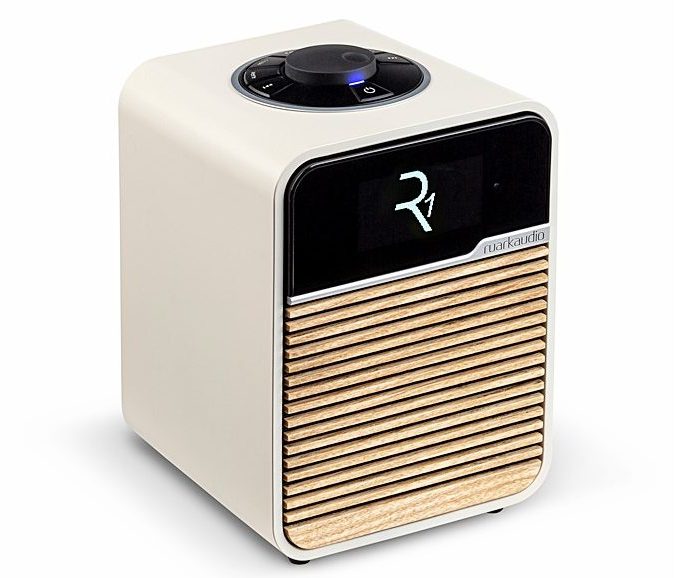 BRILLIANT DISPLAY & GREAT CONNECTIVITY
The OLED display vividly shows time, alarm and programme information and auto adjusts to suit ambient light levels making it a perfect bedside companion.
Digital and Analogue reception is excellent, and FM parameters can be set to suit US and Japanese needs. R1 also supports most Western and Eastern languages making it a truly international proposition. With a RTC (real time clock) built in, time and date are kept live when power is disconnected or when transmitted data is not available.
Other highlights include a quality Bluetooth receiver, USB-C charge and playback port, switchable auxiliary input and headphone output. Finally, our trademark RotoDial control system makes R1 easy to use and for those seeking distant operation, there is a compact remote control available as an optional extra.

SPECIFICATIONS
Class leading sound with adaptive EQ
DAB, DAB+ and FM Tuner
High quality Bluetooth receiver
RTC with battery backup
Intuitive Rotodial control system
Linear amplifier with Ruark NaturalSound+ driver
High contrast OLED display with auto dimming
USB-C charge and shuffle playback port
Contoured polymer enclosure with acoustic treatment
Hand-crafted slatted wood grille
Adjustable EQ settings
Easily customised for hotel use
Optional remote control with 4 direct access pre-sets
Stereo headphone output
Easy-to-use comprehensive dual alarms
Sleep function
Power Consumption: 0.7W standby power; automatic standby after 20 mins
Finishes: Light Cream and Espresso lacquers
Dimensions: H175 × W130 × D135mm
Weight: 1.5 Kg
Removeable telescopic aerial allows connection to external antenna if required
USB-C charge and shuffle playback port
Input for power supply and Back Pack (rechargeable battery pack)
Kensington security slot
Switchable line input to connect MP3 players and other audio devices
Stereo headphone output