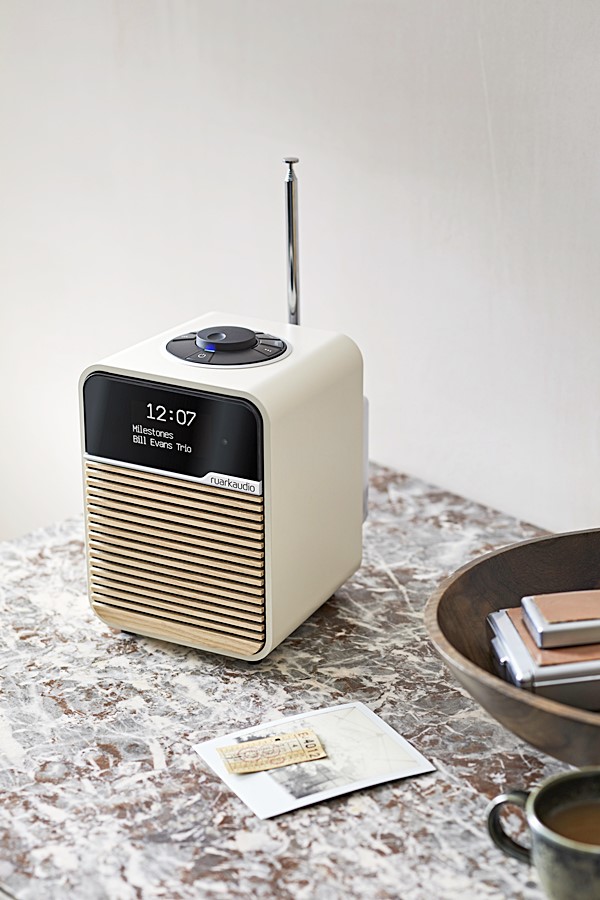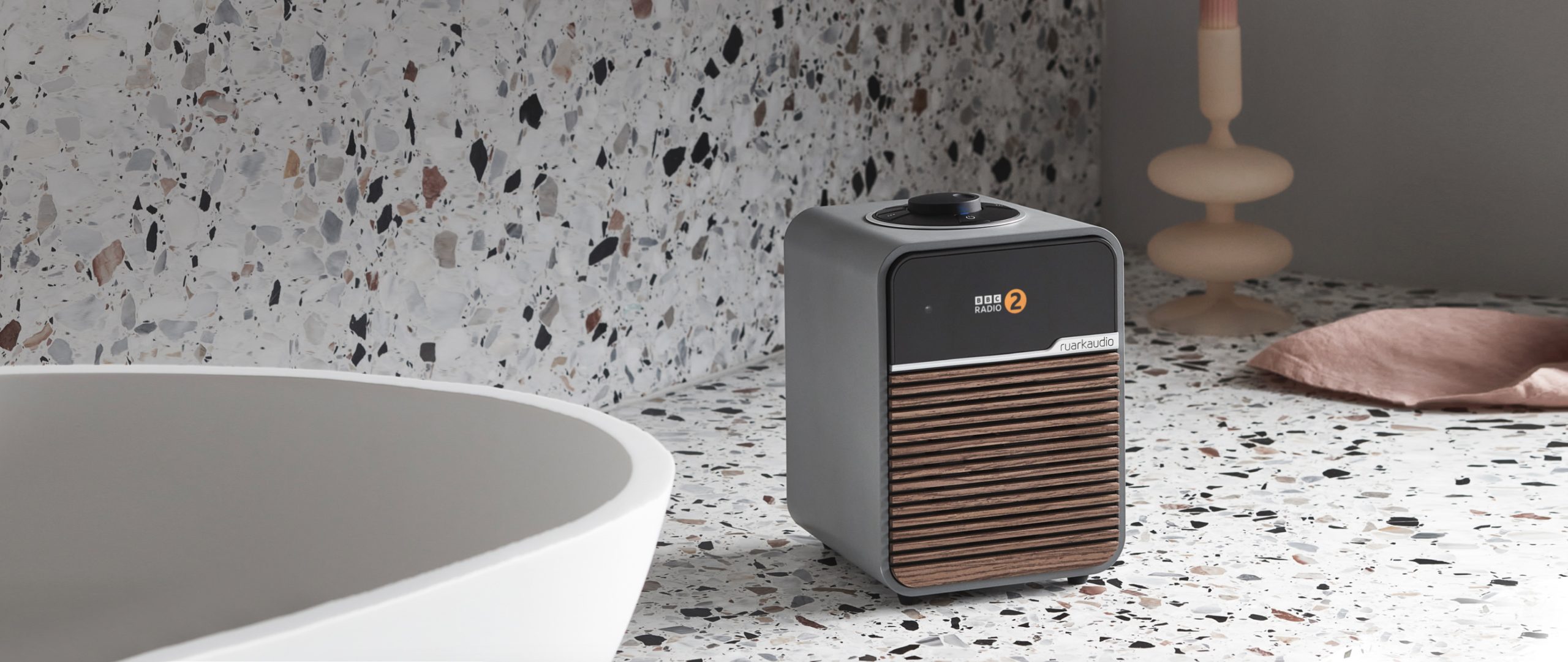 Slide One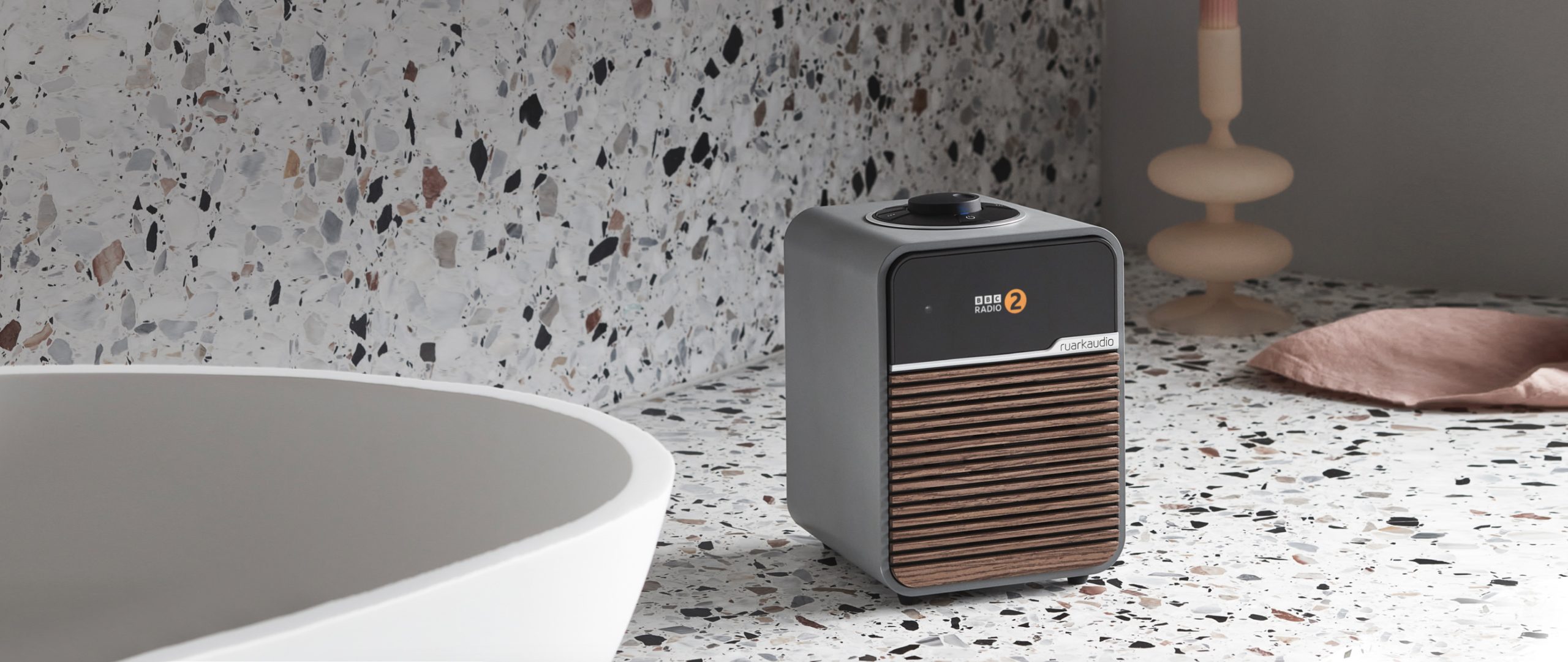 Radio is thriving, with recent polls showing that for many, radio is still their favourite entertainment during the day. R1S takes this timeless medium to a new level, but with Wi-Fi and Bluetooth also built in, R1S is more than just a radio, but more so a complete music system that's small enough to fit easily into your home, but capable enough to provide day long entertainment.
Beautiful From Every Angle
Following the new design language set by our R1 Mk4, R1S grabs attention with its flawless look and sound. With its tactile curves, exclusive Mid Grey finish and composite wood hand-crafted grille, R1S exudes fresh contemporary design. The grille material is created from sustainable woods, which are carefully spliced, coloured, and recomposed to closely mimic the rich tones of slow-growing hardwoods, without the ecological impact. The cabinet and grille blend perfectly with the trademark RotoDial controller and new colour display, to create a feel that encapsulates the technical capabilities of R1S.
'Radio is thriving, with recent polls showing that for many, radio is still their favourite form of entertainment during the day.'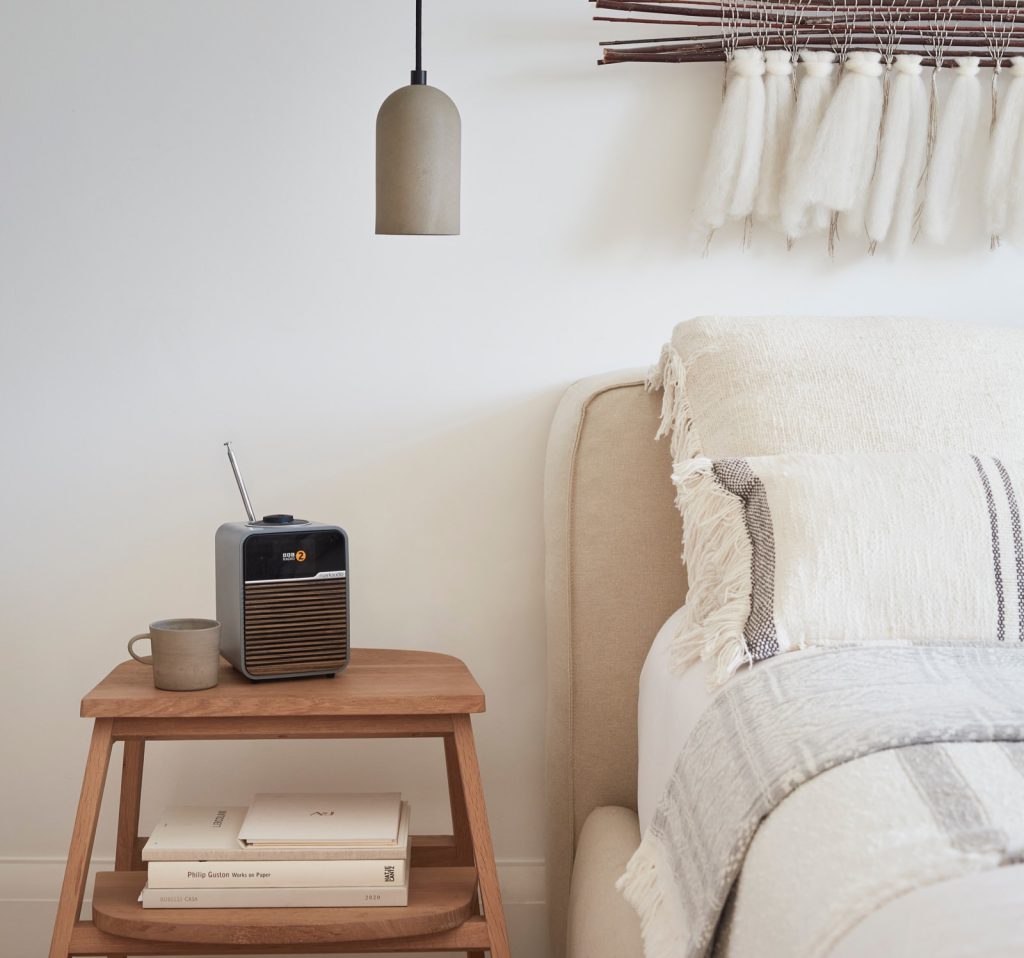 SUPERCHARGED RADIO
Radio is evolving and with catch-up services and podcasts now in the mix, the time has never been better to rediscover just how enjoyable this medium can be. With its SmartRadio tuner, R1S allows access to stations worldwide and with the rise of podcasts, R1S has a source dedicated to this growing format. The choice of stations and podcasts is vast, but with R1S's search facility, finding what you want is easy via our intuitive RotoDial controller.
With Wi-Fi and Bluetooth streaming also built in the appeal of R1S is further enhanced. R1S directly supports Spotify Connect*, Amazon Music and Deezer, and with its Bluetooth 5 receiver virtually every other service available. The Bluetooth function remembers up to six devices and provides excellent sound quality and efficiency, meaning minimal battery drain on battery-powered devices.
*R1S will also support Spotify Hi-Fi when made available

FEATURES AT A GLANCE
Striking and natural sound quality
Exclusive Mid Grey lacquer/Fused Walnut grilled
Spotify Connect*, Deezer and Amazon Music
*R1S will also support Spotify Hi-Fi when made available
SmartRadio with Internet/DAB/DAB+/FM tuners
New generation Bluetooth 5 receiver
Dedicated podcast source
Class Leading Sound and More
With a vivid colour display, time, alarm, and program information are clearly shown and on streamed sources, albums, and station artwork can be displayed too. The display also auto-adjusts to suit light levels, making it an ideal bedside companion. Other features include a USB-C charge and MP3 playback port, headphone output, and a switchable line input.
Most importantly, radio and streaming technologies are only truly enjoyable if matched with great sound. Powering R1S is a dynamic linear amplifier that with adaptive equalisation provides a highly listenable sound at all levels. In its optimised enclosure our latest NS+ loudspeaker delivers a smooth and extended response with bass performance that belies its compact dimensions. Without question, R1S will have you listening and discovering just how good new-generation radio can be.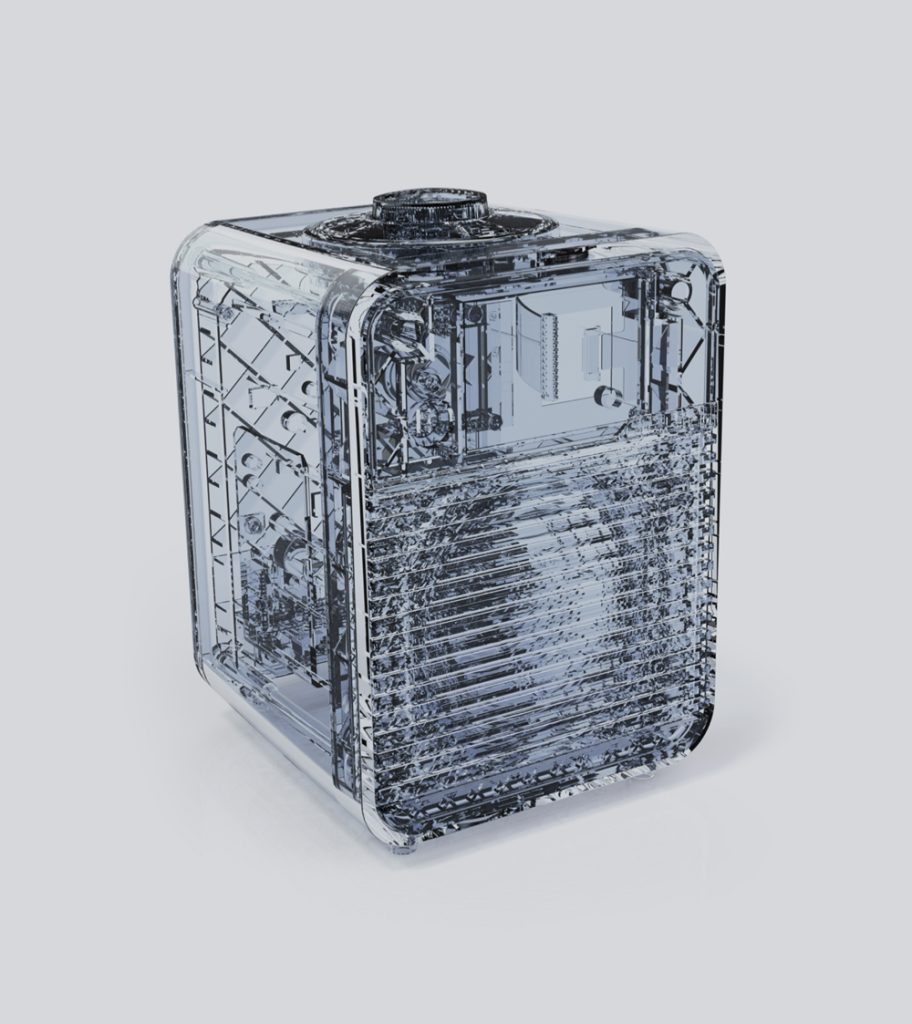 Control at a Distance
Our optional compact remote is a convenient addition to R1S and with four direct pre-set buttons you can quickly access your favourite stations and playlists. Also available is a new free to download Android and iOS app called Oktiv. This also allows full control of R1S and is particularly useful for searching radio stations and podcasts.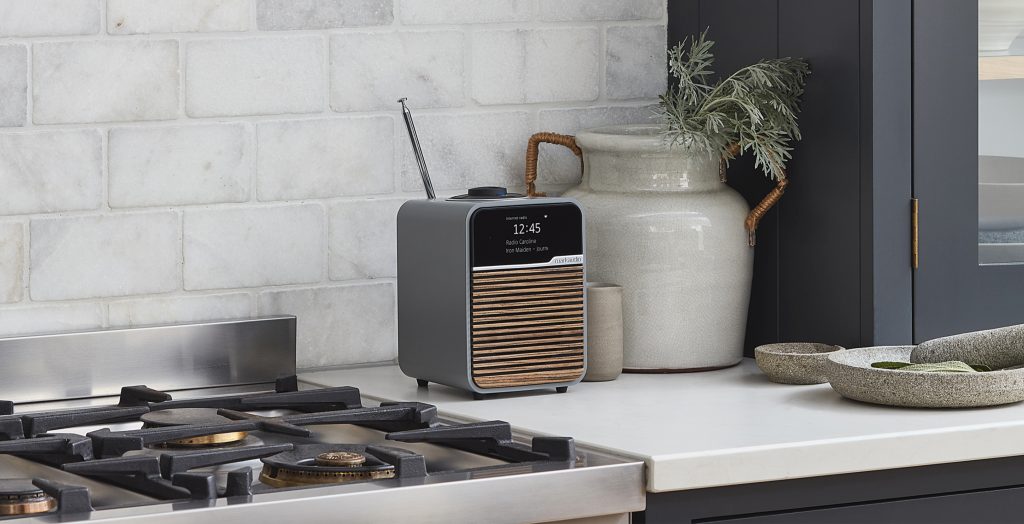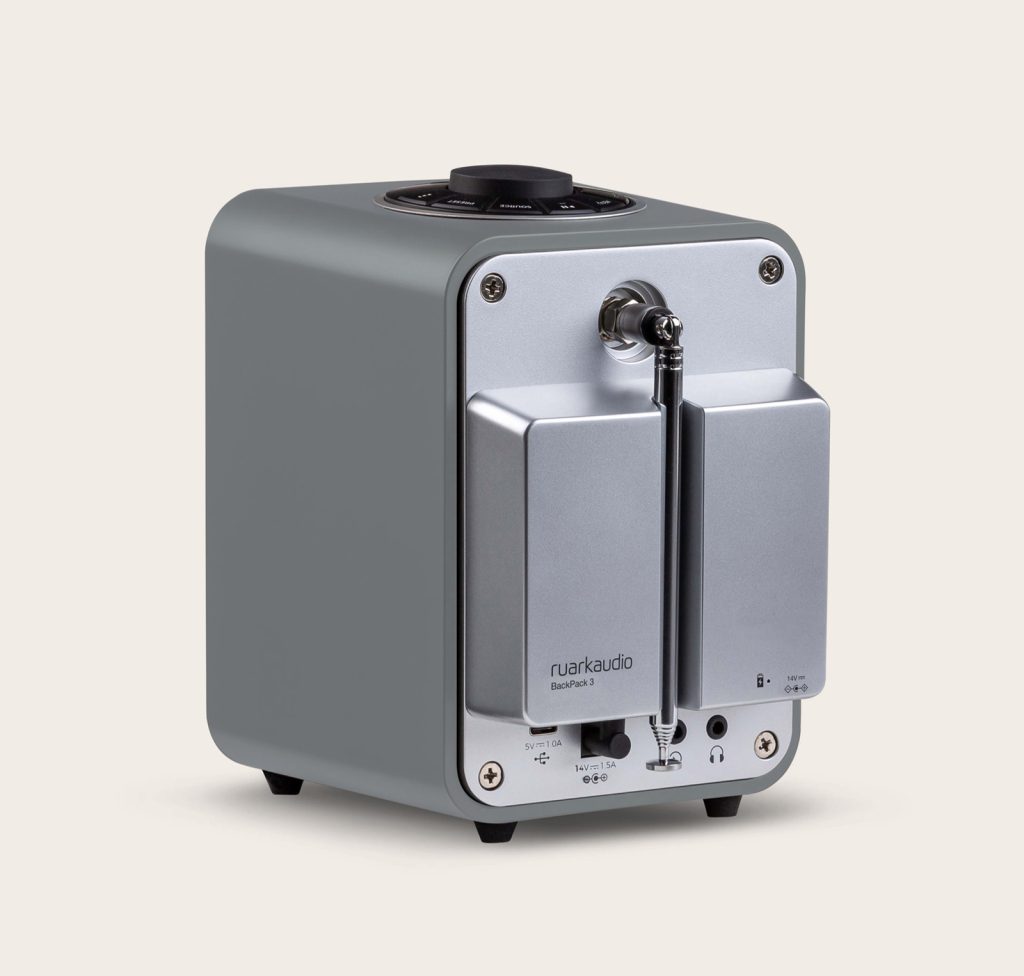 Mains Powered Sound on the Move With BackPack 3
Add BackPack 3 to R1S and you can enjoy its features and rich sound in the garden, on the beach or wherever mains power is unavailable.
BackPack 3 attaches seamlessly to R1S and once fitted can be left permanently in place as it charges automatically whenever mains power is re-applied. When not connected to a mains supply the built in power management in R1S conserves battery life by reverting to an ultra low power state when R1S is in standby. A full charge will provide up to twelve hours of mains free listening depending on volume.
BackPack 3 is also compatible with our R1 Bluetooth Radio and MR1 Bluetooth Speaker System.